Citco pays Rs 1.4 crore property tax to Chandigarh's civic body
Deepak Yadav
/ TNN / Updated: Jan 12, 2023, 11:46 IST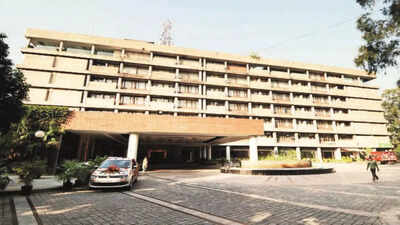 The civic body had offered 20% rebate in tax amount to owners of residential properties and 10% to commercial property owners for five months from April 2022 to August 2022.
CHANDIGARH: The Chandigarh Industrial Tourism and Corporation (Citco) has paid Rs 1.41 crore property tax to the municipal corporation (MC) applying constant pressure on tax defaulters to pay up.
Besides, three major schools, Delhi Public School, Carmel Convent School and Sacred Heart Senior Secondary School, have also paid their property tax to the authority.
Significantly, the tax paid by the Citco is the highest from any one department in the current financial year. The amount includes arrears.
The property tax is of three Citco properties, Hotel Shivalikview, Lakeview at Sukhna Lake and The Chef restaurant in Sector 17. Sources said Shivalikview was carrying around Rs 1.31 crore tax, while Lakeview and The Chef owed Rs 4.17 lakh and Rs 7.13 lakh.
"Since the authority is quite strict on recovering property tax from both government and private properties, regular notices are being sent. Besides the notices, specific letters are also being written to senior officers of the department. As a result, the MC has received the significant amount of money in the form of property tax," sources said.
Just a few days back, Hotel Taj in Sector 17 had deposited Rs 70.80 lakh property tax to the municipal corporation. The hotel owed around Rs 1.65 crore property tax, mainly arrears. The civic body had issued a notice to the hotel, following which the entire principal amount was paid.
Citco Pays 1.4cr Property Tax To City's Civic Body | Chandigarh News - Times of India (indiatimes.com)