Build rainwater harvesting in 15 days or pay Rs20k fine: Chanda civic body
Mazhar Ali
/ TNN / May 28, 2022, 04:39 IST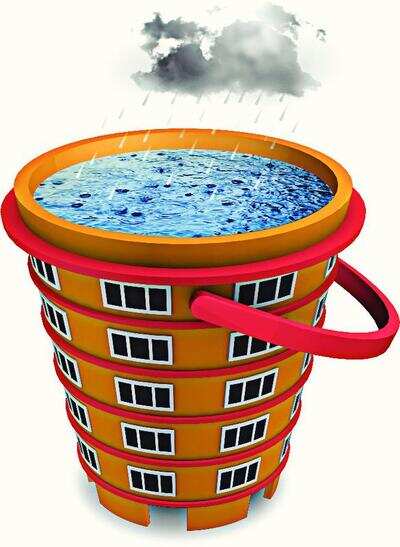 Chandrapur: Implementing its new policy aimed at recharging the groundwater level, Chandrapur Municipal Corporation (CMC) has given a 15-day ultimatum to every property owner, including apartment buildings, having borewell or well to install rainwater harvesting facility.
The civic body has warned of punitive action against those failing to comply within the deadline.
According to the new policy, property holders failing to set up rainwater harvesting facility will be penalized with fine of Rs20,000. This amount will be recovered as property tax arrears, civic officials said.
The CMC has also decided to provide additional subsidy to those having rainwater harvesting facility according to the size of the building.
The new policy offers Rs5,000 subsidy to buildings up to 1000 sq.ft construction area, Rs7,000 to buildings between 1001 to 2000 sq.ft area and Rs10,000 to buildings above 2000 sq.ft area. Apart from this, those having rainwater harvesting facility will get 2% concession in property tax for three years.
"The building owners are being informed about the new policy of rainwater harvesting through telephone, SMS and voice message," said CMC commissioner Rajesh Mohite and urged them to install it within next 15 days to avoid any action.
Organizations like EcoPro, Rakshan Dharani Matiche, Rotary Club etc are promoting the rainwater harvesting initiative in the city and are getting huge support of interested people from different levels.
Build rainwater harvesting in 15 days or pay Rs20k fine: Chanda civic body | Nagpur News - Times of India (indiatimes.com)