4-lane NH83: NHAI to finalize fresh tenders
Abdul Qadir
| TNN | Updated: Dec 5, 2019, 7:38 IST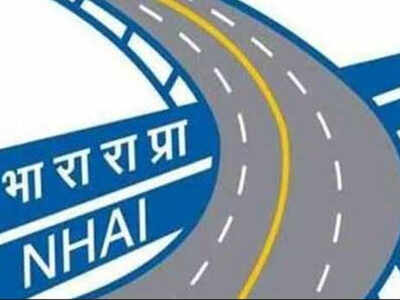 Representative image
GAYA: The National Highways Authority of India (
NHAI
) is evaluating the second tender floated by the agency for four-laning of NH83 linking the state capital with the Grand Trunk Road near Dobhi. The re-tendering of the Rs 2015 crore project was necessitated following the sudden exit of the construction company that was allotted the work in 2014.
IL&FS Engineering and Construction Limited abandoned the project more than a year back as the company, according to reports, ran deep in trouble. According to Road construction Department principal secretary Amrit Lal Meena, the NHAI was evaluating fresh tenders invited for the execution of the delayed project and the agency was likely to finalize the tenders soon.
Work would begin once the second tender process gets finalized, said Meena. The top RCD official did not give any time frame for the resumption of the four-laning work.
According to NHAI sources, the project has been split into three parts for faster execution.
On Tuesday, the bench of Chief Justice Sanjay Karol and Justice AK upadhyay of the Patna high court, while hearing a PIL filed for getting the road constructed and better connectivity between
Gaya
and the state capital, summoned several top officials of the state, including the principal secretaries of transport and water resources departments, Gaya DM and Gaya Municipal Corporation over the delay in road construction and vandalisation of Falgu river. The officials have to appear before the court on December 10, 2019.
The NHAI, on April 24, 2014, had awarded the contract to IL&FS Engineering and Construction Company Limited for executing the four-laning project of NH83. Less than 20% of the work was done when the construction company backed off. The NHAI had fixed April 9, 2018 as the deadline for completion of the work.
Besides four-laning of the 127km stretch between Dobhi and Patna, the company was to construct 11 major bridges, 17 minor bridges, 3 service roads, 3 road overbridges and 218 culverts. Japan International Cooperation Agency is funding the project.
As per a Delhi datelined story published in this newspaper on May 13 this year, several NHAI projects were being shelved on account of severe resource crunch. The report further said that in the current financial year, the NHAI proposes to take up work for only 4kms in
Bihar
. The Dobhi-Patna road is 127km-long.
https://timesofindia.indiatimes.com/...w/72373069.cms