Smart parking to be opened at 15 locations from July 1
Tushar Pawar
| TNN | Updated: Jun 13, 2019, 10:24 IST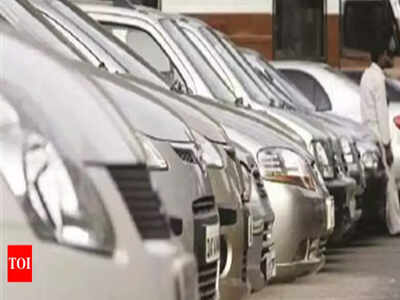 Representative image
NASHIK: The
Nashik
Municipal
Smart City
Development Corporation Ltd (NMSCDCL) will roll out the much-awaited on-street and off-street
smart parking
at 15 locations across the city from July 1.
The project will go a long way in de-congesting some of the city's busiest roads. The total capacity of these 15 smart parking spaces will be 3,176 vehicles — 2,190 for two-wheelers and 986 for four-wheelers.
The advantage of this smart parking initiative is that you will be able to check for free parking space available at a particular lot and pre-book it online. The Information Communication Technology-based (ICT) parking management system will assist in providing real time information about vacant parking spots through a mobile application. It will also have multiple payment options like smart cards, tokens, and e-payment.
This system is part of modernisation of parking spaces by providing sensors and cameras for data collection on parking lot capacity and availability. The parking charges will be based on hourly basis. Also, there will be uniform parking charges for all the spaces — Rs 10/hour for two-wheelers and Rs20/hour for four-wheelers.
A private company, Trigyn Technologies Pvt Ltd has won the bid for setting up a total of 33 smart parking spaces across the city, including 28 on-street and 5 off-street ones.
"In the first phase, we are making 15 parking spaces operational by July 1, while the remaining 18 are to be made operational in phase-wise manner," a smart city official said.
"We have already developed the smart parking app called Nashik Smart Parking using which the motorists can check availability of the parking slots online. They may even make pre-booking online through the app that can be downloaded from
Google Play
Store," he added.
The app will go live from July 1. Moreover, Virtual Message Displays (VMD) has been put up at each smart parking space to display vacant parking lots available at that particular lot.
https://timesofindia.indiatimes.com/...w/69761765.cms