Pune: Defence estate office to identify encroached defence land
Sandip Dighe
/ TNN / Oct 5, 2021, 21:16 IST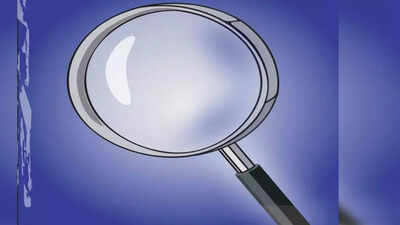 The survey, with a specific focus on measurement and demarcation of defence land, is being conducted as a part of a nationwide exercise initiated by the director general of defence estates (DGDE). (Picture used for representational purpose)
PUNE: The defence estate office (DEO) for Pune circle is carrying out a survey to identify encroached
defence land
under its jurisdiction cover eight districts.
The survey is part of a nationwide drive initiated by the Directorate General Defence Estates across the country.
The last land measurement exercise was carried out in 2012 to mark the boundaries of the defence land.
A senior official from the
DGDE
, who didn't wish to be named, told TOI, "The drive was to be completed in 2020. However, it could not be done due to covid situation across the country. Now, the exercise is likely to be completed by mid-November."
Over 10,000 acres of defence land are under encroachment across the country, said the official. "Considering this aspect, this drive is crucial to identify new encroachment, if at all, have taken place on the defence land," he added.
The Pune division, which has to survey over 58,000 acres of defence land parcels in Pune, Satara, Sangli, Kolhapur, Ratnagiri, Sindhudurg, Ahmednagar and Aurangabad across 8 districts, has started the drive in the last year.
"The exercise is likely to complete in the next two weeks. Thereafter, we will compile the reports to find out possible encroachments. It would be premature to comment on at this juncture," said a senior official from the DEO, Pune on condition of anonymity.
The drive is being done in the presence of representatives from the state revenue department and army or defence establishment.
"We are verifying our land records with the respective tehsil administration to identify the possible errors in the land records. Such errors we will later pursue with them to rectify it to avoid confusion," the official added.
As per the procedure, after identification of the encroachment (s), the defence estates office alert the respective defence establishment or military unit to take necessary legal action, said the officials.
"Also, we identify the pockets where the possibility of encroachment is high and alert the respective unit to fence it. The
Ministry of Defence
every year allocates funds to the Garrison Engineer (GE) of the area to construct compound walls and fencing around the defence land pockets. At many places in Pune circle the pockets are secured as they have proper fencing and compound walls," said the official.
According to the officials, there are about 170 land litigations across the circle. Out of which, the maximum of them is in Pune district.
"The skyrocketing real estates' value is the main reason behind the cases in Pune district. As a result, having accurate land records and measurement is important. The local military authority (LMA) has deployed its quick response team to keep a tab on land encroachment in their limit," said the official.
In the last two years, the officials said that they have initiated action against encroachers in the circle.
Pune: Defence estate office to identify encroached defence land | Pune News - Times of India (indiatimes.com)